Top Stories


….THIS GIRL NEEDS TO ADD ANOTHER PRESENT TO HER LIST OF COVETABLES!!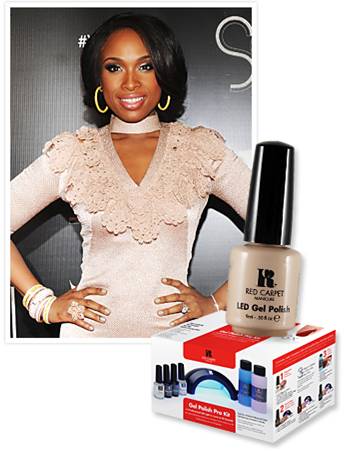 Santa,
I know that this is last minute, with Xmas a mere 4 days away, but I recently read on InStyle.com that Jennifer Hudson's Gel Manicure for the VH1 Divas was a DIY job!!! Knowing that my finances are literally in the crapper, I'd love the opportunity to not only stay chic but be money savvy as well (I mean, $40 for a gel manicure adds up…)!
So I did a little digging and found our girl J. Huds used the Red Carpet Manicure Professional Kit to achieve her stylish, taupe-lacquered look. Please, Please, PLEEEEASE Santa, since I've been such a good girl this year, and kept my promise to keep the masses free of fashion faux-pas (for the most part), I think I deserve this one.
Love,
Lei
P.S. If you can't conjure it up in your magic workshop, you can always go on over to Red Carpet Manicure and order me the Starter Kit for $59.99 + S & H. Or if your feeling extra generous you can splurge on the Pro Kit for $79.99 or one of the fab polish shades below!!!