Holiday Styling on a Budget: Tips for the Frugal Fashionista!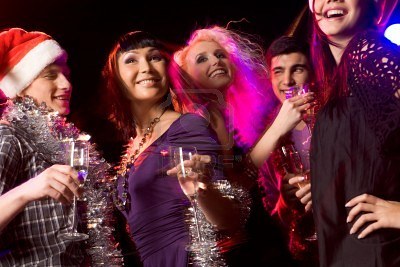 Well folks, the Holidays are officially in full swing and if you're anything like me- a maniacally cheerful Christmas geek, you're uber-excited at the prospect of an endless month of eggnog, cocktails and festive celebrations.
I, personally, felt compelled to pull out the BIG GUNS this year, with an arsenal of vintage, glittery attire and bedazzling accessories to last the entire holiday season. But alas-I'm aware that not everyone is a Christmas FREAK like me; so I wasn't too surprised to find myself bombarded with questions about concocting the perfect holiday ensemble on budget.
My personal advice? Since many of us are on the economical crapper, don't splurge on anything new. Instead glam up pieces you already own with festive accessories and footwear.  Or head to your local thrift store and scour the racks for gently used items that can be easily transformed with some crafty DIY- now-a-days just about anything can be jazzed up with a little elbow grease and a Bedazzler.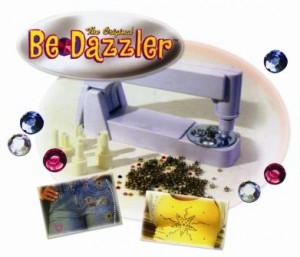 Style Tip::: We love hardware- any thing with studs and grommets is engraved on our covet list without a second thought! Snag a blazer/cardi at your local thrift store, strategically place, studs, spikes and grommets along the shoulders, pockets, and/or neckline for a look that's chic, unique and all your own!
Happy Holidays!
xoxo-
Lei
2 Responses to "Holiday Styling on a Budget: Tips for the Frugal Fashionista!"