Archive for the 'style' Category
With all of the controversy surrounding the pending Debrahlee Lorenzana gender-discrimination law-suit filed against Citigroup, we can't help but wonder about the evolution of the modern-day corporate dress code, and what is deemed "work appropriate."
Naturally, the definition of "work attire" varies depending on the nature/industry of your business, but there are some very basic rules, that my momma always taught me to follow when considering what to wear for a day on the job.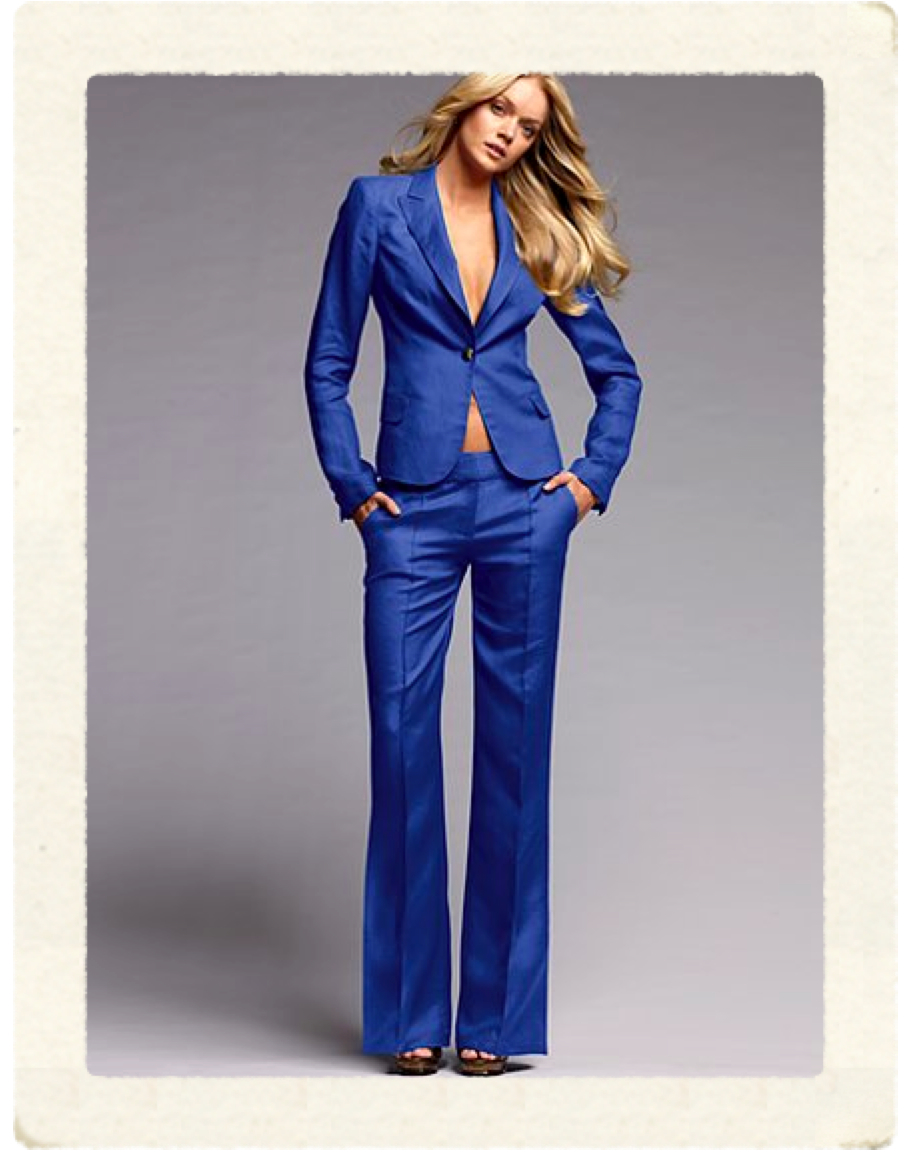 First and foremost- appearance is everything! If you value yourself and take your job seriously, it should be reflected in everything you do, including your wardrobe! This means that under no set of circumstances should you show up to work in board-shorts and chancletas… unless your a lifeguard (in which case you should be wearing water-socks anyway)! There are plenty of ways to make business attire seasonally appropriate. Try adding some color to an otherwise bland wardrobe like this royal blue combo above, or mix a plain suit with a printed top and colorful accessories for a look that is both business chic and appropriate for spring.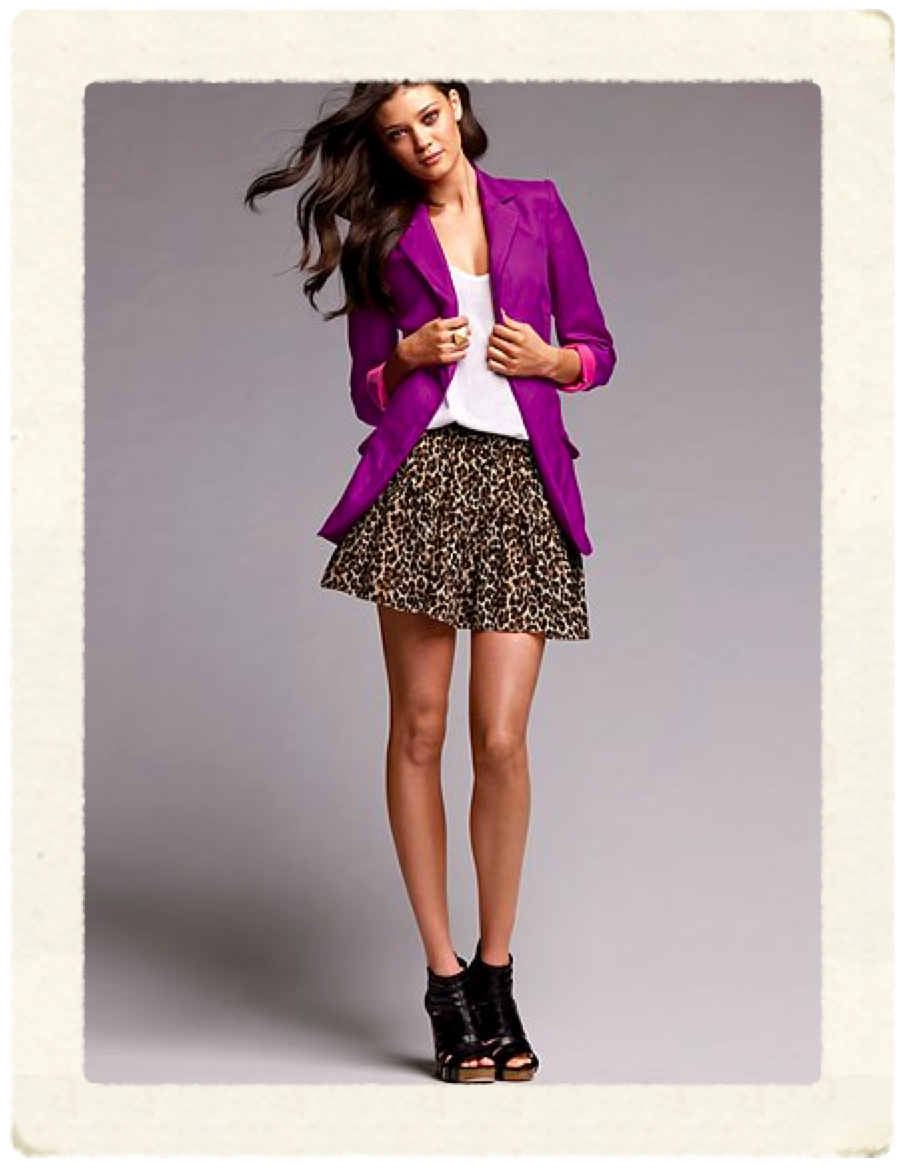 Secondly- micro-miniskirts and cleavage are a definite NO-NO! No matter how many strides we've taken towards making men and women equals in the workplace, these two fashion moves scream "bimbo!" To be taken seriously, and have your work evaluated on the basis of professionalism, it is best to tell your tata's to shut it, and let your performance speak for itself. So what do you do when the weather is nice and your in the mood to show some leg? Try a knee-length pencil skirt with a matching blazer, or for a fun yet professional look, try a full skirt paired with a minimalist top and sports jacket like the outfit shown above.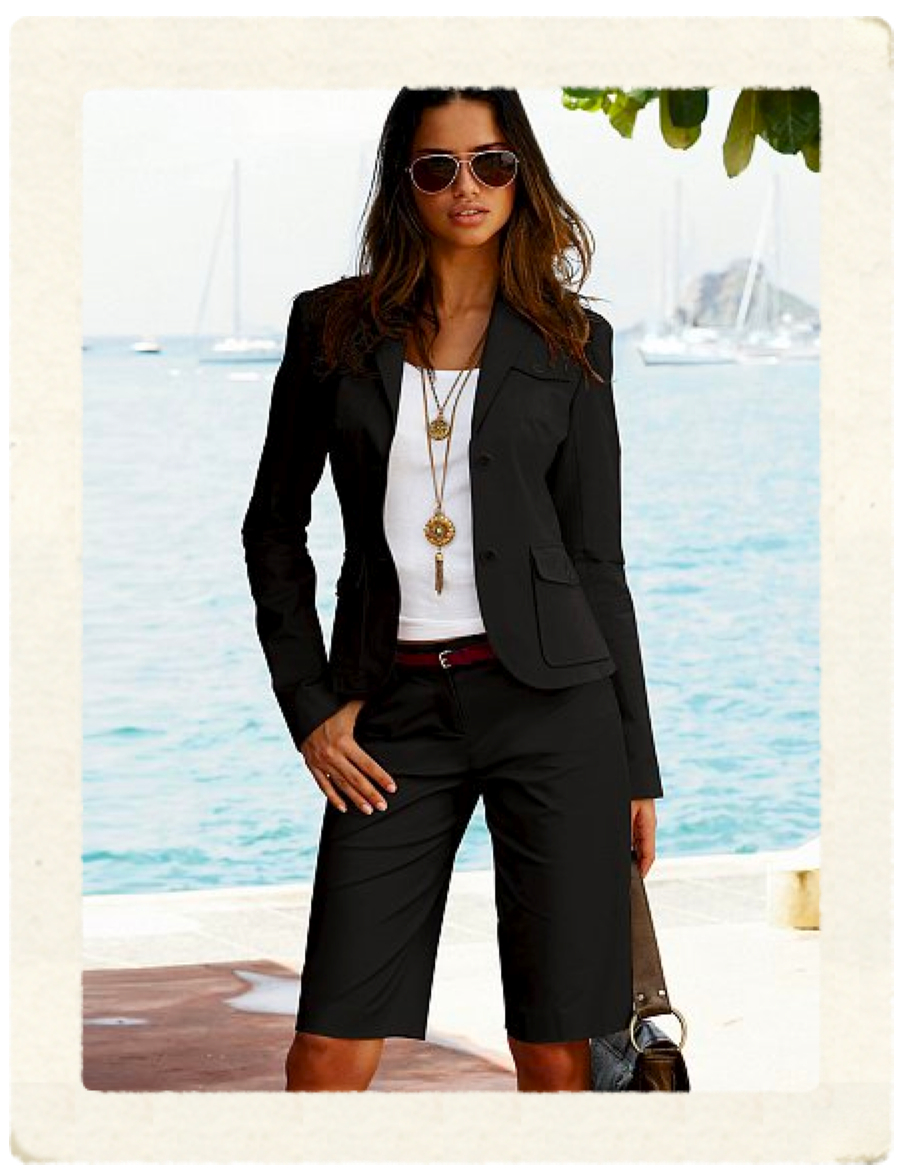 Third- Shorts, when done tastefully are appropriate for a day in the office. If I would have asked my mom 15 years ago if shorts were appropriate for work, she probably would have laughed in my face! But as fashion has evolved so has the acceptance of shorts in the work-place. Generally speaking, when fitting shorts into your wardrobe, be wary of lengths- butt cleavage is NOT attractive! As a rule of thumb, if you even have to question the length, they're probably too short! If your brave enough to try the look, try this modern spin on the business suit, above.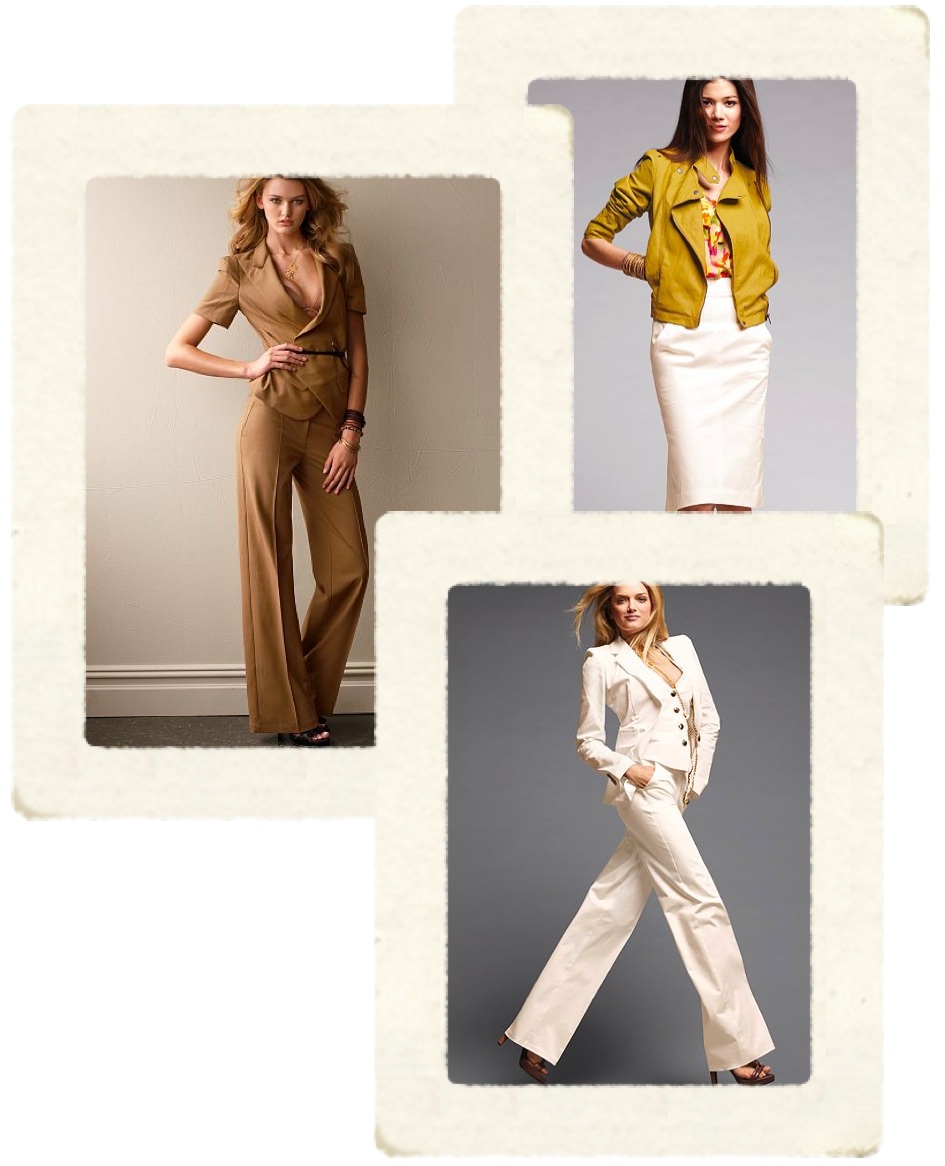 Fourth- Save the constricting gear for Wednesday nights at Latin Quarters! No one wants to see your chichos, guess if your wearing a thong or just going commando. Spandex, Lycra, and sometimes even Jersey can be just a bit too form fitting, and accent the wrong ASSets. When shopping for work gear, stick to cotton/polyester blends, linens, etc. These fabrics are tailored to flatter most figures, and don't make you look like last night's left-overs. Our favorite suiting and business attire is from Victoria's Secret- their cotton-stretch pieces are stylish, flirty, and scream " I mean business!" take a peak at some of our faves above.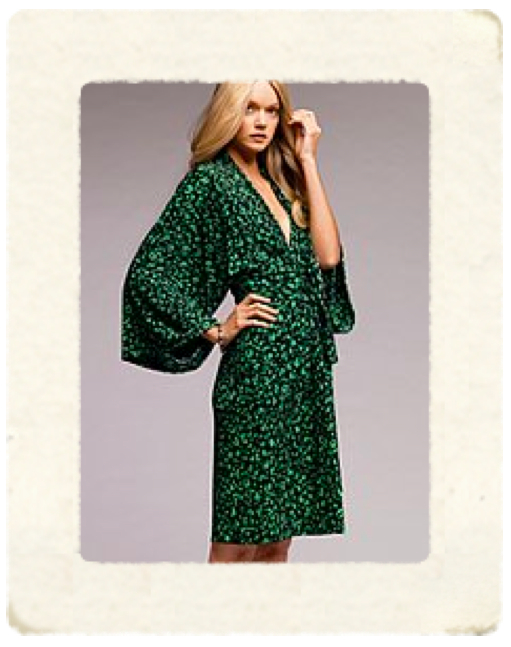 Last but not least- When in doubt, go the dress route! Dresses are an easy solution for those days when your in a pinch for time, or those lazy Monday mornings when you just don't have the energy to put together an entire ensemble. Pair a sheath or wrap dress with your favorite heels for a throw and go look like the one above. Or, if your up for a little layering try a structured maxi dress with a blazer for a comfy yet work appropriate get-up!
To shop the looks above, head on over to www.victoriasecret.com, the one-stop-shop for fun and affordable business attire.